These adorable puppies are growing fast. A couple days ago they had there first trip to the vet where the got a checkup and had their dew claws removed.
I will be posting the PayPal buttons today to allow you reserve your pick of these puppies.
We have six males and five females. $750 male/female AKC Limited Registration (non-breeding).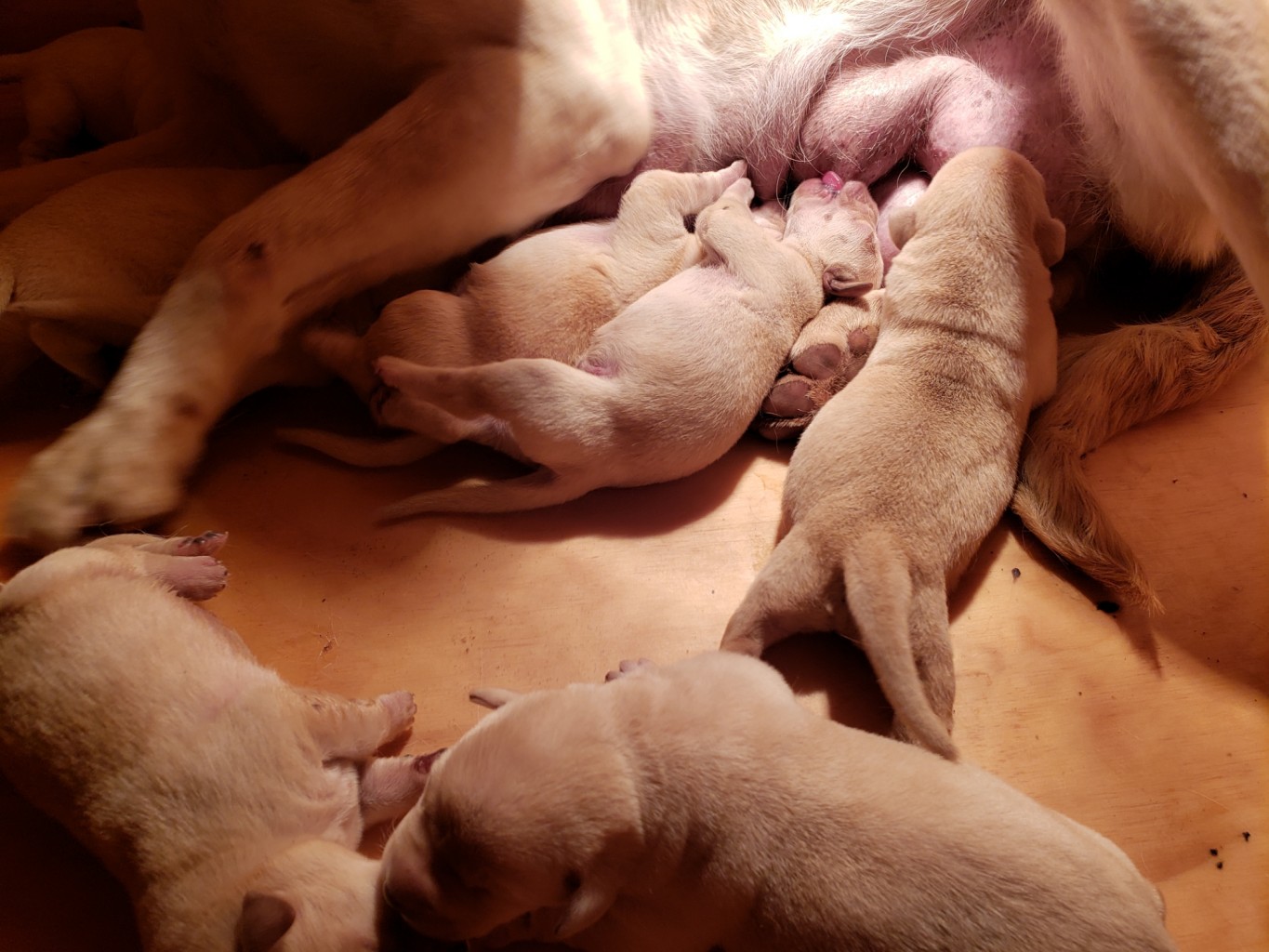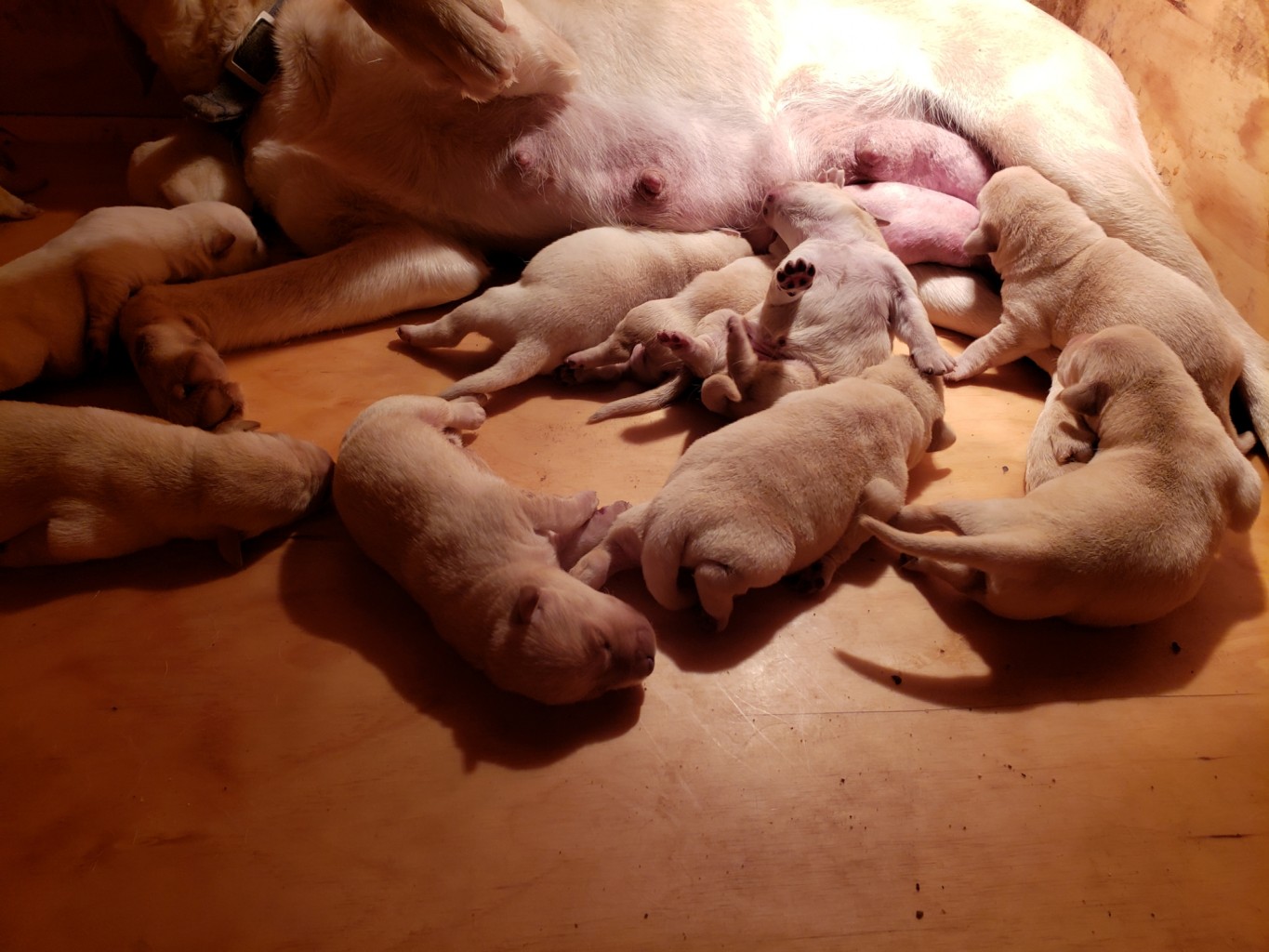 Nursing in comfort