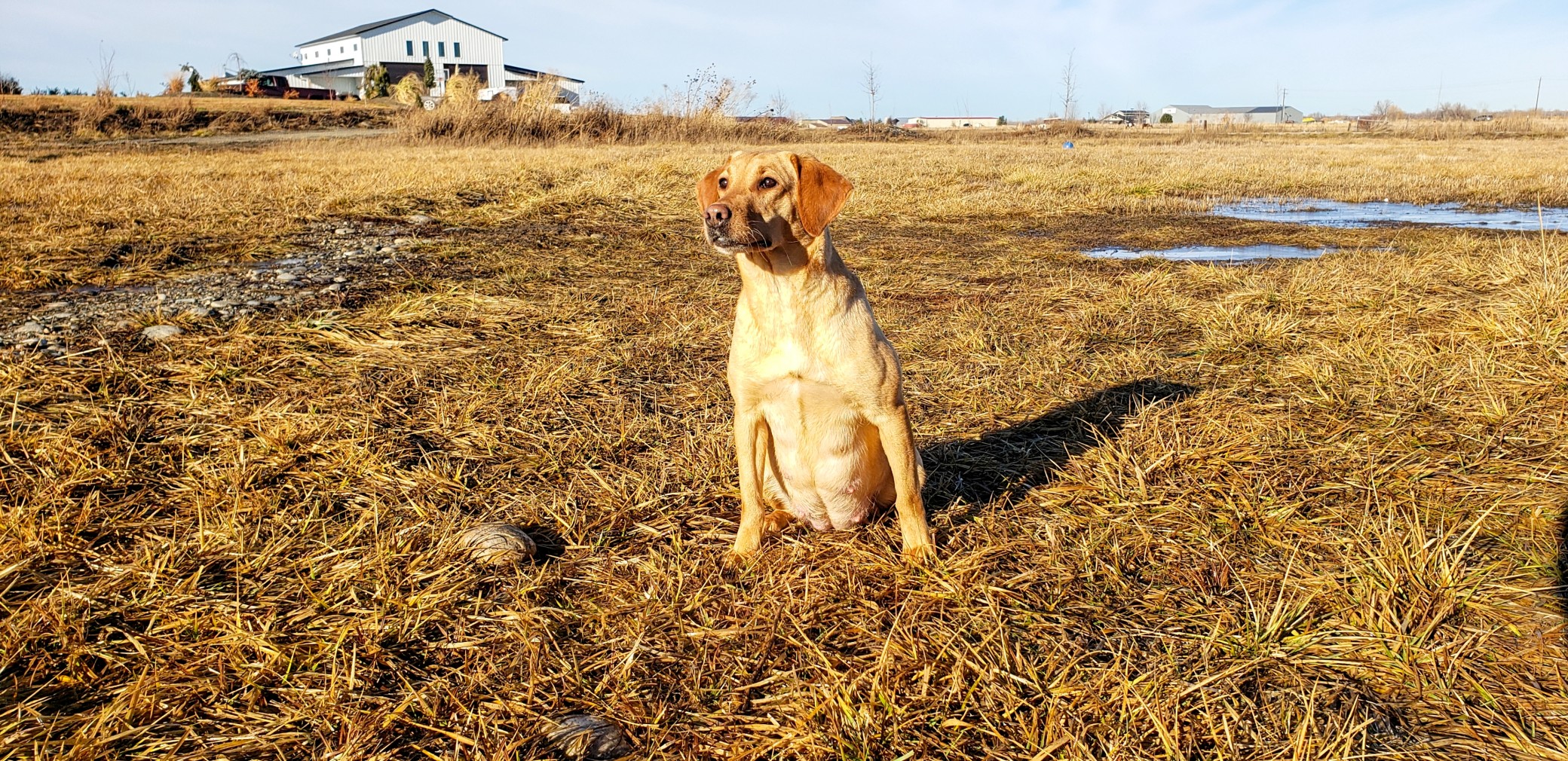 Echo's
– Puppies Available –
Born December 30, 2020
These puppies are 10 wks (72 days) old.
$1,400 Male/Female AKC Limited Registration (non-breeding)
$2,400 Male/Female AKC Full Registration (breeding)
Important Dates:
6 Weeks – 2/10 – 1st Vaccinations
7 Weeks – 2/17 – Selection Starts, Puppies Going Home
With current COVID-19 concerns and restrictions, we'll schedule sequential selection visits to coincide with taking your puppy home.  
| | |
| --- | --- |
| Males (4 black, 2 yellow): | |
| Male 1st Pick – Oxnam – 12/31 – ID | Sold |
| Male 2nd Pick – Drake – 12/31 – ID | Sold |
| Male 3rd Pick – Doremus – 12/31- ID | Sold |
| Male 4th Pick – Braden – 12/31 – ID | Sold |
| Male 5th Pick – Petrov – 1/14 – ID | Sold |
| Male 6th Pick – McClure – 1/18 – ID | Sold |
| | |
| Females (2 Black): | |
| Female 1st Pick – Biron – 12/31 – WA | Sold |
| Female 2nd Pick – Birrer – 12/4 – WY | Sold |
Price – Male / Female:
AKC Limited Registration (non-breeding) – $1,400
AKC Full Registration – $2,400

To reserve a pick of the litter or puppy, call/text Derrick at 208-451-0523 or email him at derrick@idahoakclabs.com. If you have read our "Terms of Deposit" and "Puppy Purchase Agreement" and would like to reserve your pick now, use the drop-down option and "Pay Now". The payment amount due is $309 ($9 for the processing fees) payable by credit card or Paypal account. The $300 is applied toward the full purchase price of the puppy. The order of reserved picks is the order in which deposits are received. We do not take any deposits until the litter has been born. We do not maintain a call back list so check the website, call or text for litter updates.
Deposits are non-refundable so please review our Terms of Deposits which also explains the time frame of when your reserved pick must be exercised and our Puppy Purchase Agreement.
I returned home late Wednesday from my first ice fishing adventure in the mountains to find a wonderful surprise, Echo was finished whelping! We have 6 males (4 black and 2 yellow) and 2 females (2 black).  To those of you that have texted me or left messages while I was out of service, I'm sorry but I wasn't comfortable returning messages so late after my return.  It's currently 2:45 am and I'll return calls and messages after I get up in the morning, sorry for the inconvenience.
Your pick of the litter can be reserved here.  If the pick you attempt to reserve is "out of stock", quickly select the following next pick.  The dropdown menu and availability chart have to be updated manually, and won't change until I return to the computer and can make the edits.
Echo's page has not been created yet but Rico is her father and Indi is her mother.  Echo is an impressive athlete in a tiny package.  She weighs about 47 pounds and is fast!  Her high retrieving drive makes her a joy to play with and excels in the field in hunting situations.