Copper Has Been Reserved – Verdone – WY
$2,000
Copper is a fun pup that we selected from our Willow x Rex litter born on  3/2/2020.  He is very social and is demonstrating a strong retrieving drive and a great nose.  With young pups like Copper and our training program, we lay the ground work for a confident, well-behaved companion and polished retriever.  It allows you to skip some of the more challenging phases of a puppy's life. 
Copper is currently learning the basics of sit, stay, come, retrieving as well as crate training.  I rarely say potty trained or house-broken because each home will vary significantly and puppies often have a transition/learning period with accidents at the new home.  He has done very well with crate training and hasn't had any accidents even with some longer test periods in the crate.  No inside playtime until he has gone outside to go to the bathroom and we've had no accidents inside, though, he has never been given free rein.  He no longer play bites like puppies naturally do and has learned there's a lot of other things he's not allowed to chew.
I would generally wait longer to post his availability but we have had numerous requests for more information about him so I'll start posting videos about his progress.  As mastery of new skills are acquired, the price will increase accordingly.  I would rate his energy level at moderate to high.  He is an American style lab and will likely grow to weigh between 55-65 pounds.  $2,000 AKC Limited Registration (non-breeding)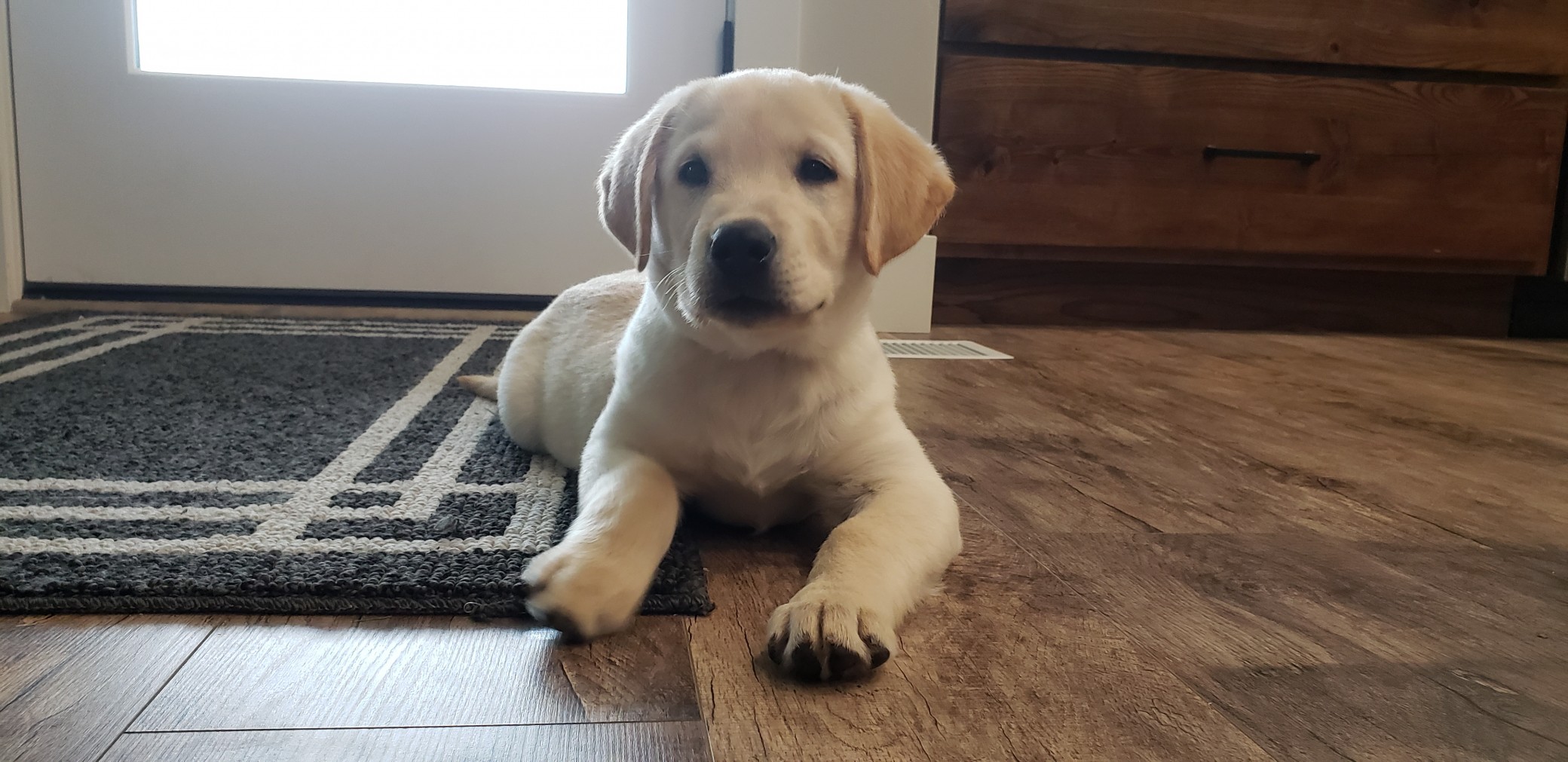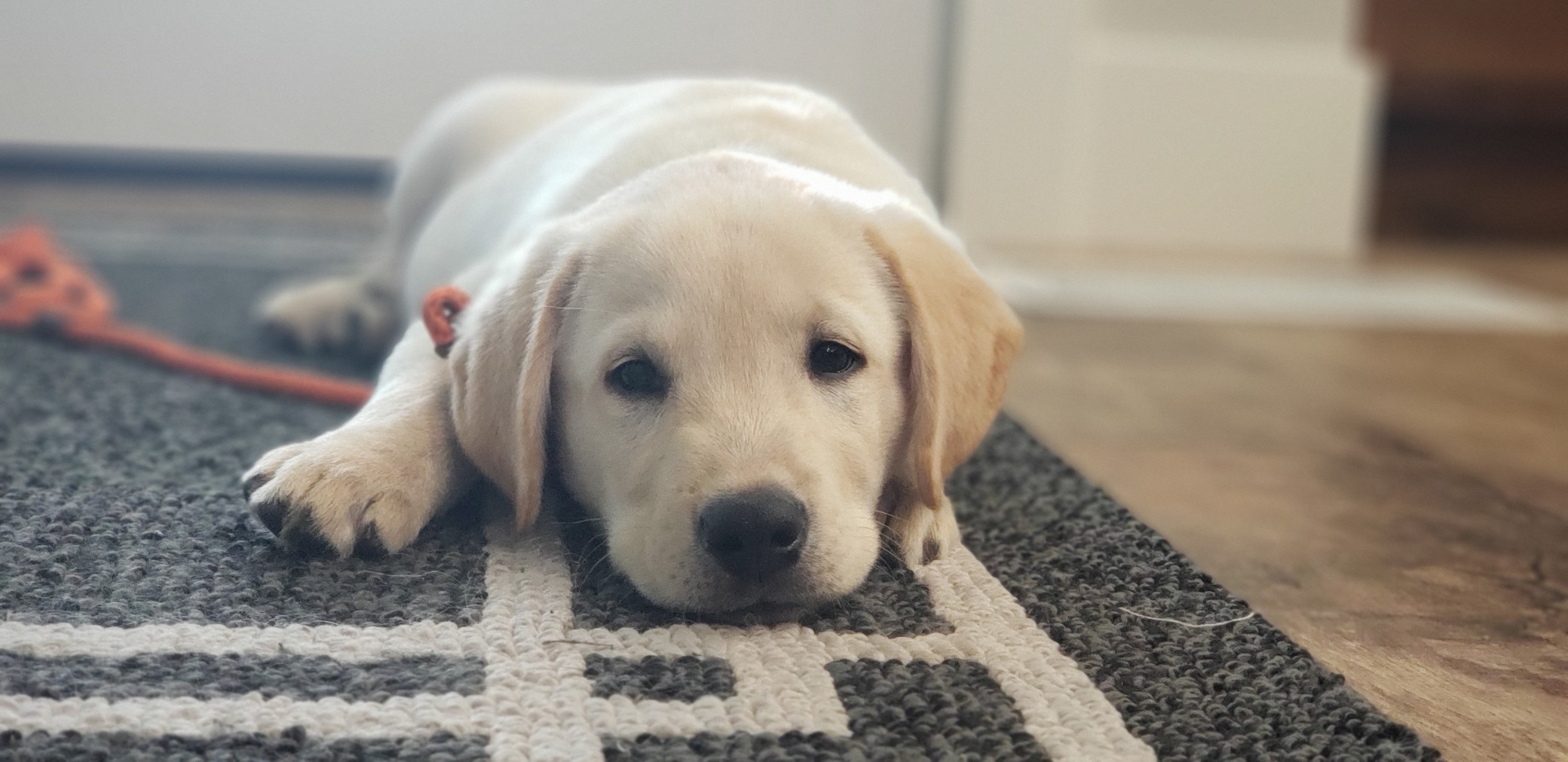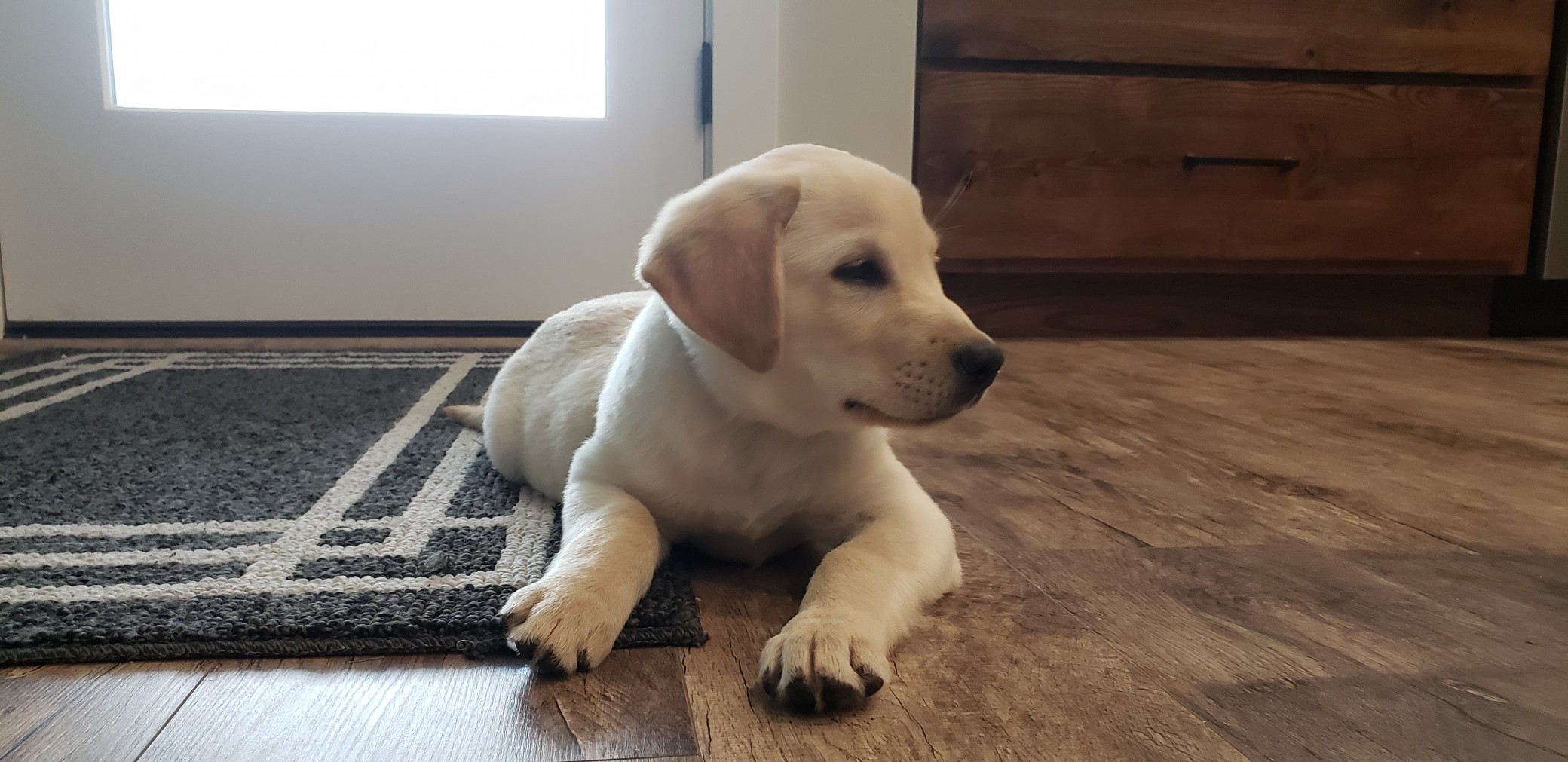 SOLD – Charlie
Charlie is from Rex x Willow 2/10/2019.  Charlie is a sweet pup that is proving to be a great retriever and sweet companion.
SOLD – Max
Max is a fun pup we selected from our Sammi X Rico litter on  1/31/2019.  He is very social and is demonstrating strong retrieving drive and a great nose.   With young pups like this, the price will increase as he develops into a well-behaved companion and a polished retriever. 
SOLD – Lucy
Lucy is a sweet pup that we selected from our Indy X Rico litter on 2/7/2018.  Lucy loves attention and has spent a tremendous amount of time with our children.  She is a lean, athletic lab, with plenty of energy to keep up with your active lifestyle.  Full grown, Lucy will likely be a small to a medium-sized lab, around 50lbs.  Lucy has spent time in our home but is an outdoor dog.  She has spent time traveling in a crate without any accidents and should be able to easily adapt her crate training to potty training in your home.  She is a fast and eager retriever.  She is AKC registerable and has not been spayed.  Please call for more information.